Stress-Free Friday - Wedding Advice for Newly Engaged Couples
Today's stress free planning topic is: Do both sides of our Bridal Party need to be equal?
The short answer – No!
Many couples worry about having an uneven wedding party. These days it seems like less of a "big deal" and to some people, maybe even a trendy alternative. Either way, put that stress aside and read on for some solutions to put your mind at ease if working with an uneven wedding party.
Walking Down the Aisle
If it worries you about who will walk back down the aisle together then change it up! Get creative! Have the guys all line up at the front with the Groom before the ceremony begins, then there is no worry of who will walk in with who. After the ceremony, have 2 girls walk with one guy (I am sure he won't mind!) or an extra groomsmen walk back with one of the children in the wedding party, or everyone can just walk back on their own! If there is a couple in the wedding party who also has a child acting as the Flower Girl or Ring Bearer, they can all walk back as a family unit! How cute is that?
Standing at the Altar
Recent wedding I have photographed do not have the Bridesmaids or Groomsmen at the altar at all, but sitting down for the ceremony. That eliminates an "unbalanced" look and also creates more space (especially if you have a lot of attendants!) Try something unique and have the wedding party stand in a semi circle around you alternating man and woman. In reality, most of the focus is going to be on You – the couple – and the moments you are sharing as your become a married couple. In most cases, your guests will not even notice anyone else but the two of you standing at the altar.
Photographs
Will the photos looks weird with an odd number wedding party? Nope! Inform your photographer of your concerns and he or she can ensure to have some poses in mind that will highlight your wedding party as it is. Your photos should show your wedding party enjoying themselves and having fun as a group more so than lined up in perfectly straight lines or groups!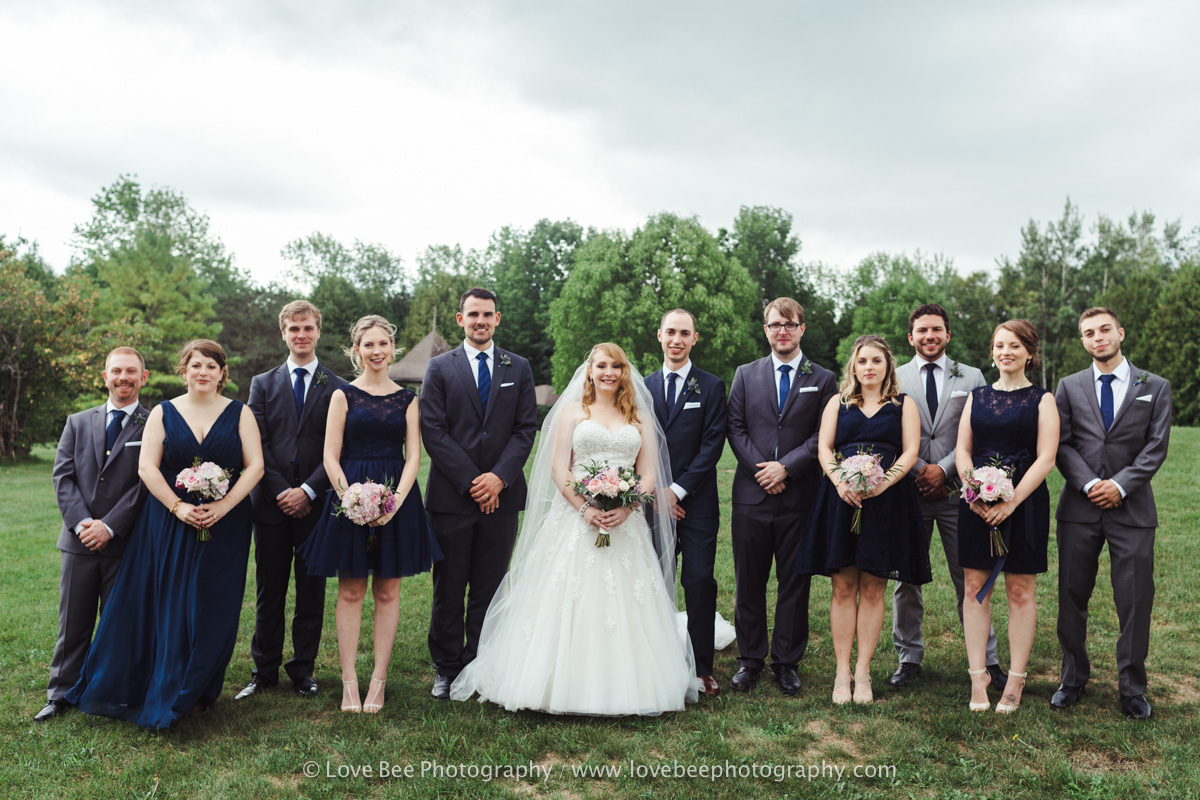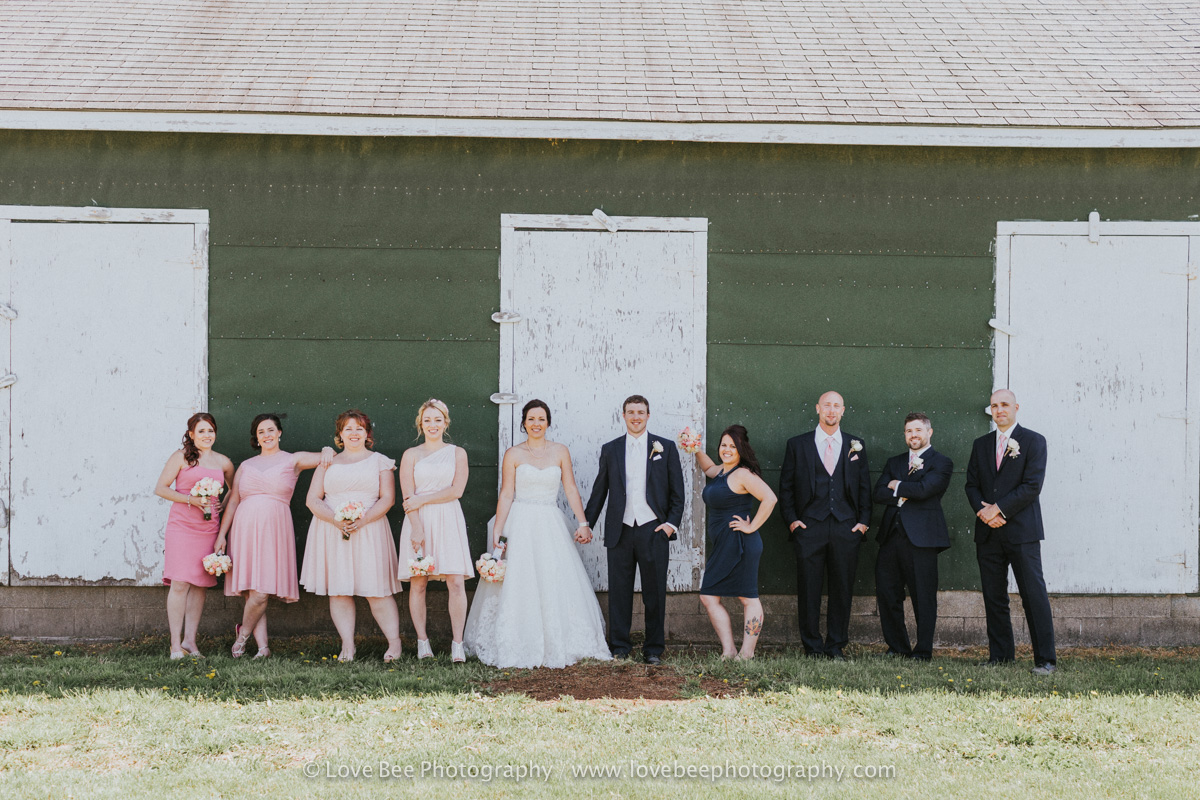 The Head Table
So many weddings lately do not even have a "head table" eliminating the worry about fitting everyone in or how to seat the Bridesmaids and Groomsmen. If they have family also attending the wedding, have them sit with their own family at a nearby table. Or have a head table for just the two of you, and the wedding party at their own table close by. Some wedding couples opt to only have their Best Man and Maid of Honour sit at the Head Table with them, while the rest sit with family and friends. This allows them to be more social rather than sitting beside someone they may not really know all that well. If you want everyone up front and centre with you - mix it up and alternate man/woman and an uneven number will not even be noticed!
At the end of the day, its best to choose the people who you believe will still be by your side in 20 years. Don't ask someone to stand up with you just to make it even. What if they found out that was why they were chosen? Choose who you want to be your Bridesmaids and Groomsmen and get creative! Its your day - DO YOU!