If you are planning a fall wedding in Ontario then you need to look at this barn wedding at Cambium Farms in Caledon Ontario! So many modern but rustic touches to the barn all DIY by the Bride and her crew.
As for the couple themselves, I am at a loss for words for this post. Simply because Elise and Brandon are two of the most fun, kind and charismatic individuals I have ever met. And really, that's all you need to know about them! You will see their personalities shine just from looking through their wedding photos and understand what I mean. And their families and friends are just as happy and joyful as they are so they come by it honestly. And to be honest, their wedding day turned out to be a cold, rainy and WINDY day, inside the barn at Cambium Farm, and that did not stop anyone from having a blast! They may have been bundled up in blankets, but the guests stayed til the end to show love and party with the Bride and Groom! Take a peek at the video and you will see how windy it was!
Elise and Brandon,
Thank YOU for having me photograph your wedding day. It was a COLD and blustery day and yet it was still perfect because it was YOUR day. I love your love and even though we actually only met for the first time on your wedding day, I feel like I have known you forever. I was actually kind of sad when I drove home that night wondering if I would ever see you again! But I have a feeling our paths will cross again, and until then, have a life filled with adventures, good scotch and lots of laughs!
xo Love, Bee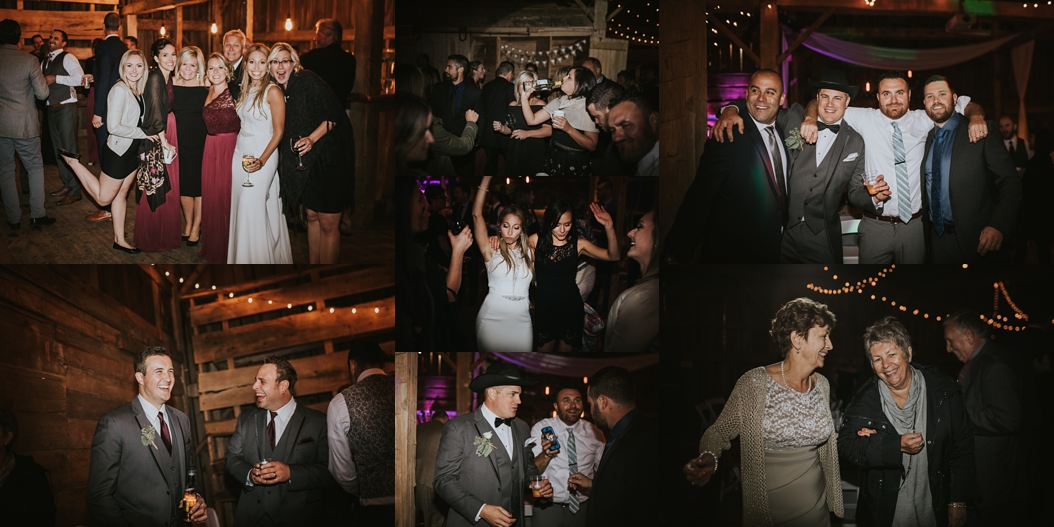 Some more of the details - note the DIY AMAZING centrepieces!