I shot some AMAZING weddings in 2017! Wow! And no matter where the wedding takes place, or who is there, or how fancy or simple it is, every wedding day is filled with love and romance and laughter and fun and that is what's important! My job is to be there to capture all those great moments that happen - not only the "typical" and expected ones like a first kiss, or first dance, or the bride getting her dress on, but all of the in between moments. THOSE moments are what are important - unscripted, unstaged and raw.
2017 was pretty amazing! Now only did I have more weddings than any previous year, I got to shoot at some amazing places such as flying all the way to ICELAND with an amazing couple and their family, and also got to shoot at some great venues like Alton Mill, Cambium Farms, River Run Centre in Guelph, Trillium Resort in Muskoka, the newly renovated Guild Inn Estate and of course my favourite - backyard weddings!
I currently only have a couple dates left for 2018 weddings and elopements. I would LOVE to shoot more initmate weddings and elopements so hit me up with an email here if you want to chat! I am also booking up for 2019, so do not hesitate to email!
Better than all the amazing places and weddings I got to photograph are the PEOPLE I met. Not only the amazing couples, but the friends and family members who welcome me with open arms! It is truly incredible to meet so many people simply by doing something I love!
A big thank you goes out to all the amazing women who assisted me this year also! Kristin Peereboom, Jamie Machin, Samantha King, Shelly Spithoff, Jenny Diaz and Jenn Eggleston. It would not be as fun without you! xo
Here are some of my favourites from 2017 - I had so many that I felt I needed to put them in categories this year!
Starting with THE MORNING OF, and continuing with Emotional Moments, LAUGHTER and JOY, Kids + Pets, SELFIES (because there are sooo many), Bloopers and Funny Moments, Party Time and Sentimental Moments.
I also did not want to keep you in this post forever, so if you are looking for my favourite PORTRAITS of 2017, click here to head over to a separate blog post!
The Morning Of...
(some of my most favourite moments take place the morning of the wedding)
EMOTIONAL MOMENTS
"First Looks" get me every time. Whether they happen before the ceremony, or walking down the aisle, with the couple, or even with Mom and Dad! Here are some favourties from this year.
SO MUCH JOY AND LAUGHTER
(how do you not smile when you look at these?)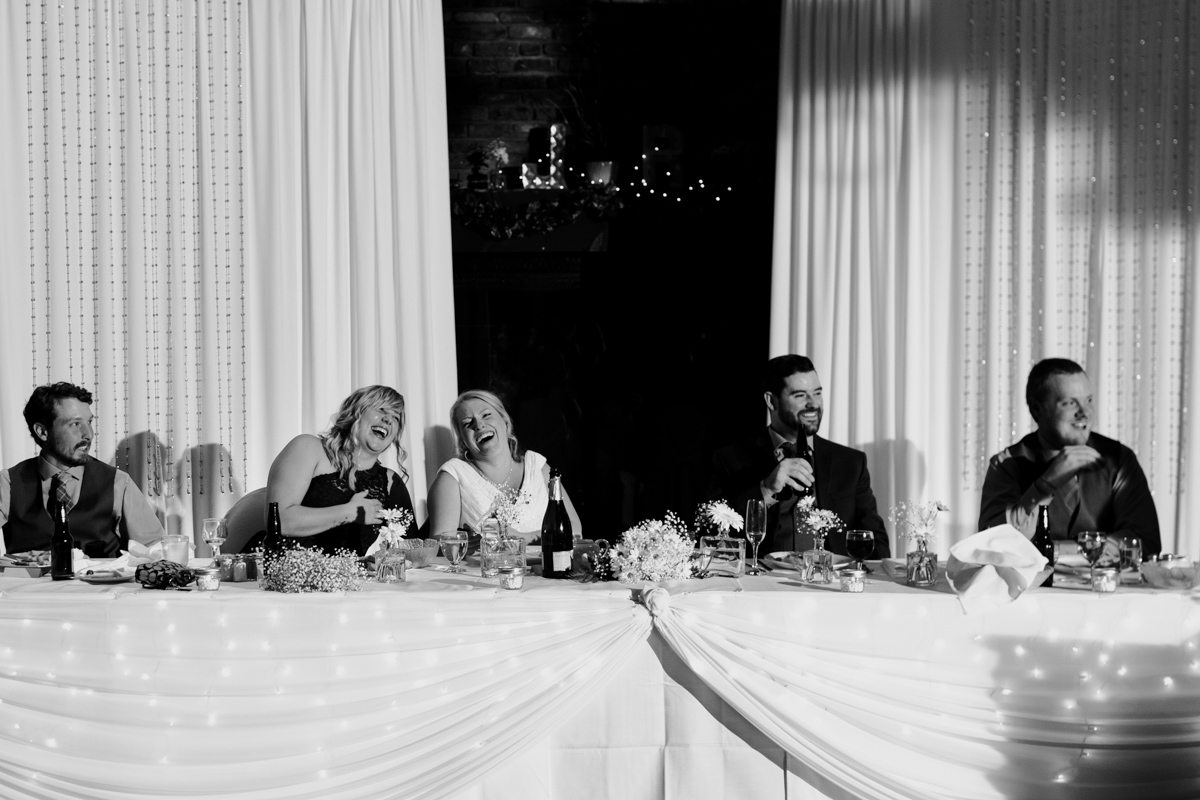 Kids and Pets
(because there were a lot of them this year!)
Brides and their pups.....cuuuuute!
SOOOO Many Selfies!
(click to see them bigger!)
Are you ready for it?? OUTTAKES, BLOOPERS and FUNNY MOMENTS
Sentimental Moments
First Dances....and Kisses....
If you made it all the way to the end of this post, I applaud you! And THANK YOU for hanging out and viewing all the amazing moments of 2017 that Love Bee Photography had the honour of capturing. Honestly, It's been amazing and I am super excited for 2018! If you are still looking for a photographer I have a couple spots left for elopements and weddings in 2018 and 2019 is booking up now too! Please send me an email to lovebeephotography@gmail.com or use the Contact Form here
Cheers!
Love, Bee